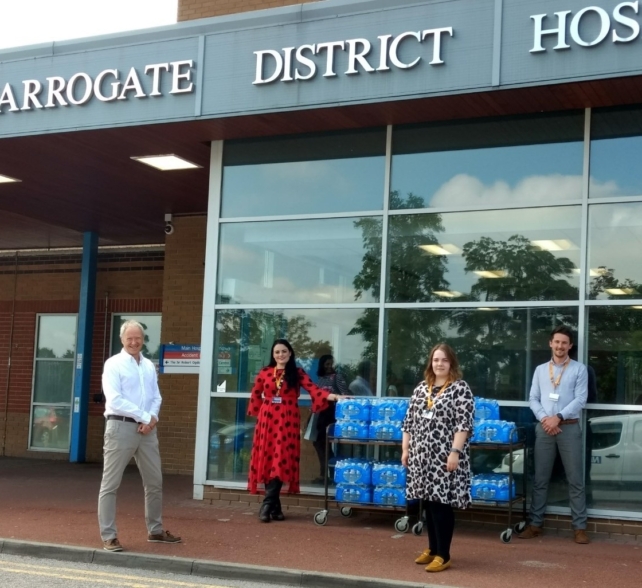 Recently we welcomed Ian Gausden EVP of Business Development at Mastercard to Harrogate District Hospital as a representative from Vocalink Mastercard.
Whilst Mastercard is an internationally known business, we are proud that the local, Harrogate based, Vocalink company, have chosen to support their local NHS Trust.
Vocalink have donated over 4,000 bottles of water for our colleagues here at Harrogate and District NHS Foundation Trust.
A huge thank you to Vocalink and to every single member of the local community and local businesses who are supporting us during this difficult time.