There are many easy ways of donating to Harrogate Hospital & Community Charity:
Donate online
Donate online below: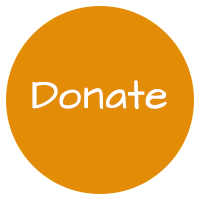 You can also donate through our Facebook Page.
Donate by BACS
Donate via bank transfer to the details below
Account Name:  GBS RE HARROGATE DIST NHSFT CF
Sort Code:  60-70-80
Account Number: 10004904
Bank: Royal Bank of Scotland
Donate by post
Donate by sending a cheque to:
Harrogate Hospital and Community Charity
Planning Department
3rd Floor, Strayside Wing
Harrogate District Hospital
Lancaster Park Road
Harrogate
HG2 7SX
Donate at Harrogate District Hospital
You can make a donation at the hospital by cash or cheque. Just bring in your donation and take it to the General Office in the main entrance foyer or use one of our donation points that are accessible throughout the hospital.
Foreign Currency
We also accept any foreign currency, so if you have any left over Euro's, Dollars or Thai Baht then why not donate to us? Simply pop it into any of our donation points dotted around the hospital!