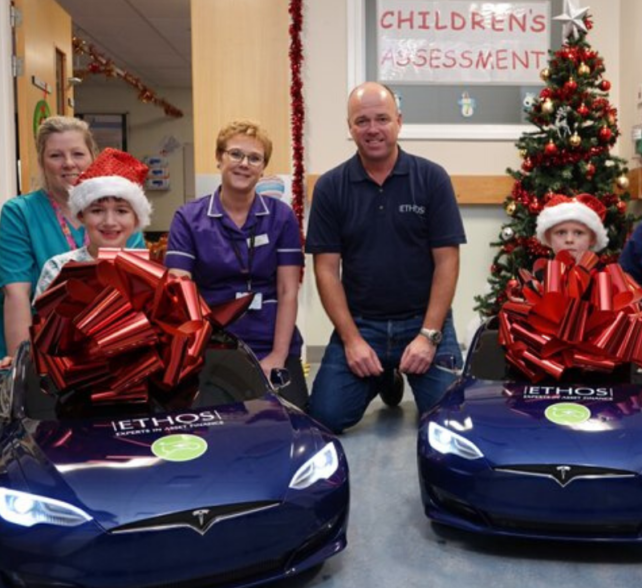 Back in December 2019 Harrogate and District NHS Foundation Trust gratefully received two mini electric Tesla cars, that were donated to the Woodlands ward, designed to be driven by our young patients.
These were donated by local finance company "Ethos", to replace the journey by wheelchair to the operating theatres and are aimed to reduce stress and anxiety the children face on their way to an operation. It's a great way to distract the children and allow them to drive themselves there.
The cars have loads of amazing features such as working headlights, a horn and a stereo. The cars have a top speed of 3 miles per hour and have the ability of moving forwards and backwards.
Vicky Lister, Manager for Acute Paediatrics said:
"It's obviously high anxiety when you're going to theatre when you're a little person.
For them to have something fun to take them there, to take their mind off it as they go to Theatre would be amazing."
Julie Walker, the ward's matron, added:
"It's now a bit longer than a year that this has been in the pipeline.
It was just really exciting, the thought that the children – when they're a bit scared and worried of going to theatre – can get in a car and drive themselves there.
It makes the staff feel like they're valued that somebody wants to donate such a generous gift."
Harrogate Hospital & Community Charity would like to say a massive thankyou to "Ethos" for such a kind gesture, the children on the Woodlands ward will love them.