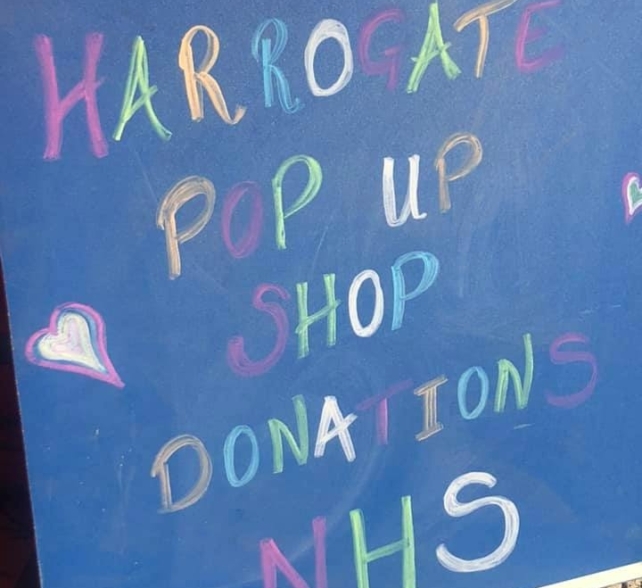 While staff are still getting paid, we are aware the financial difficulties some families may be feeling and the anxiety caused by queuing in supermarkets.
Our "HHCC Pop Up Store" was our response to meet this concern and it is continuing to have an incredible impact for our colleagues.
All our items are free to staff at Harrogate and District NHS Foundation Trust, with the stock kindly donated by members of our local community and businesses. We ask staff to take responsibly what they need to make life a little easier and if they wish, a donation can be made to HHCC to help reinvest.
One community group going above and beyond in keeping our staff store well stocked is the Facebook Group: Supporters of Harrogate Hospital Pop-up Shop. They provide us with two large deliveries per week!  Find them on Facebook: https://www.facebook.com/groups/262327661691424/
HHCC are distributing donations to all our community teams so all our colleagues can benefit.