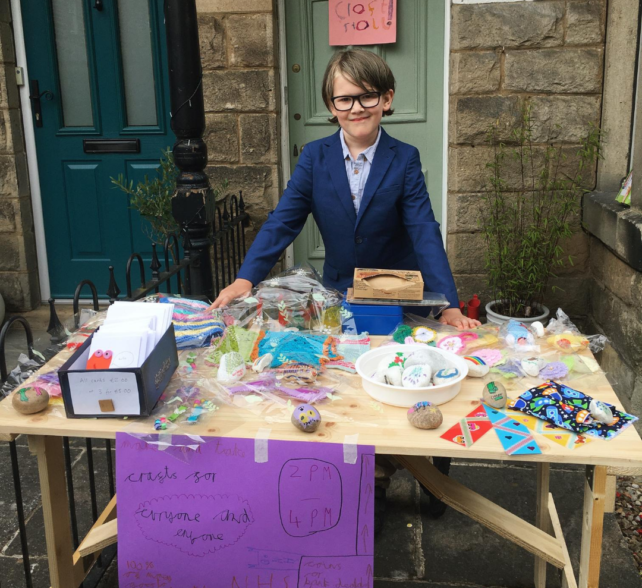 Benjy one of our incredible young fundraisers held his very own craft stall.
He sold book marks, birds of paradise, doll blankets, face cloths, egg holders, cakes and these amazing rainbows!
Benjy raised a whopping £316 for his local hospital. What an awesome young man! He is already planning his next one!