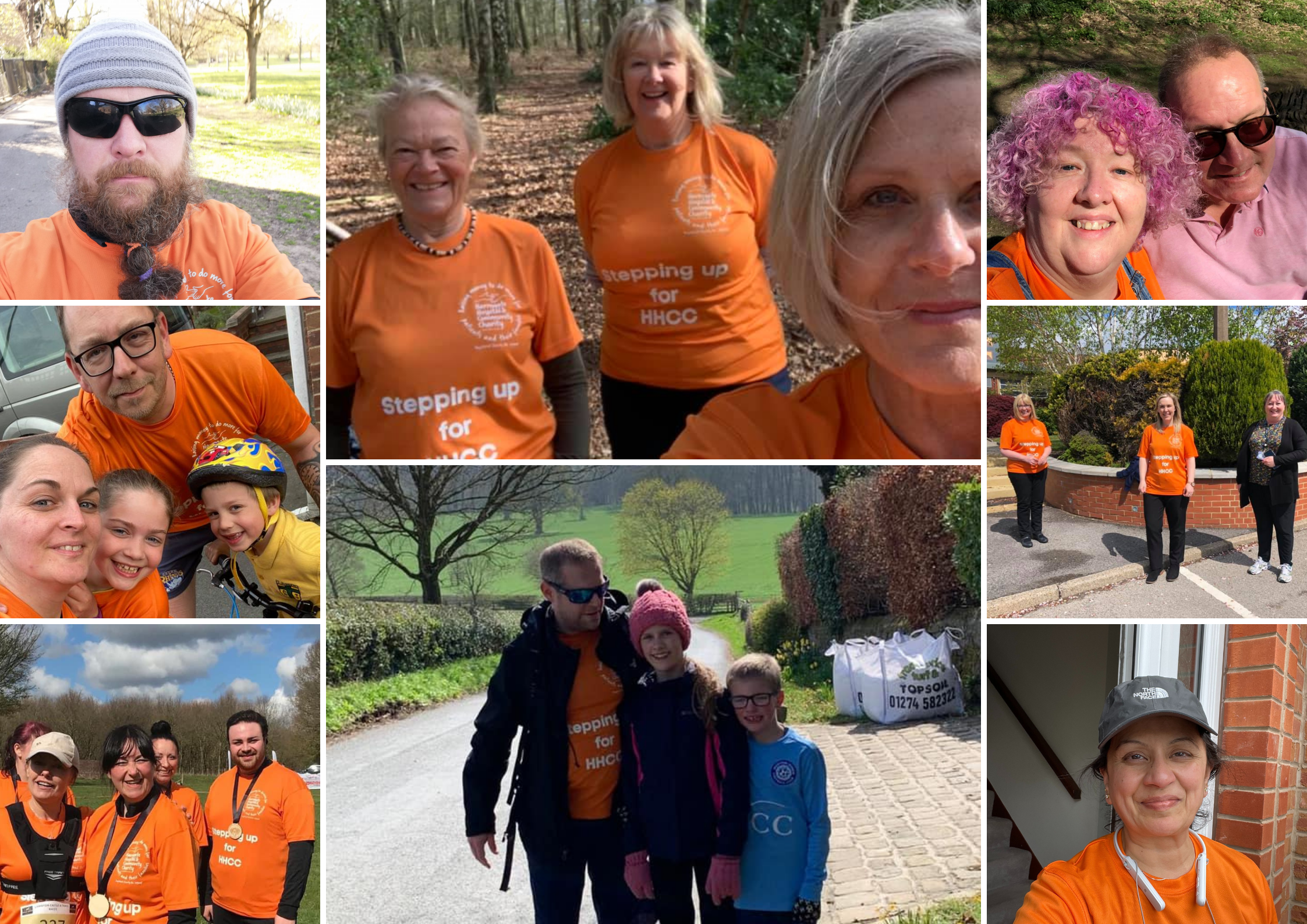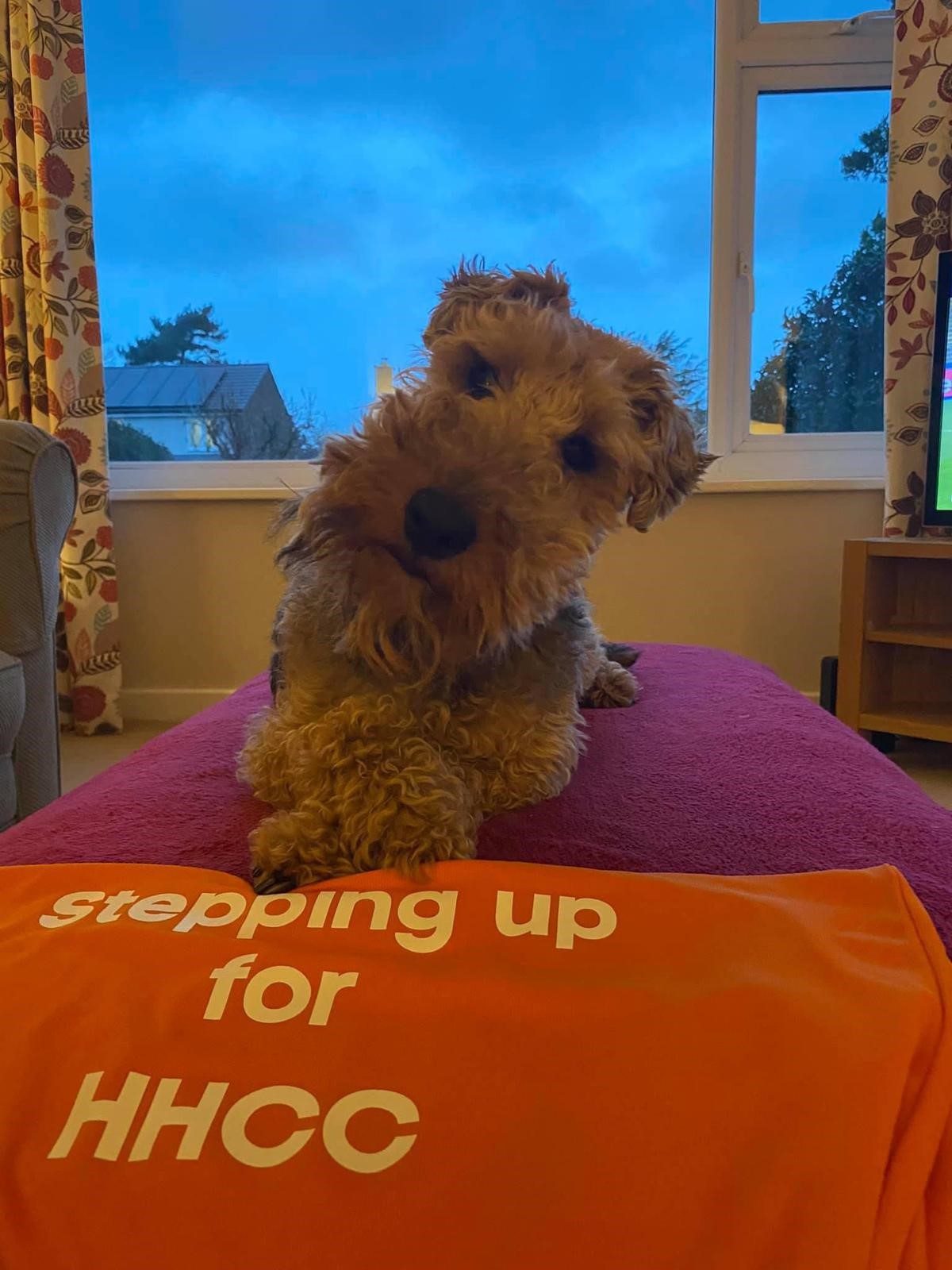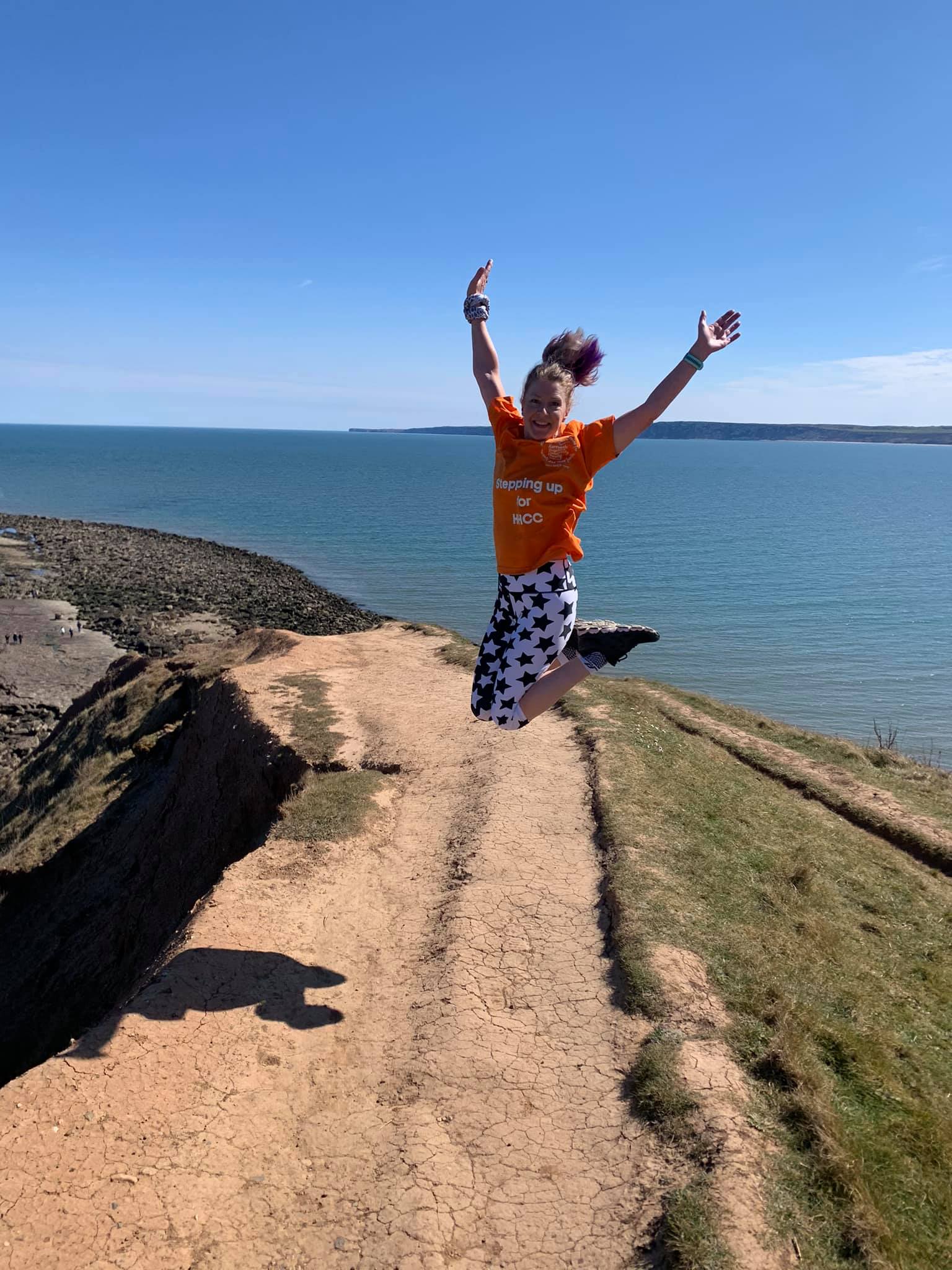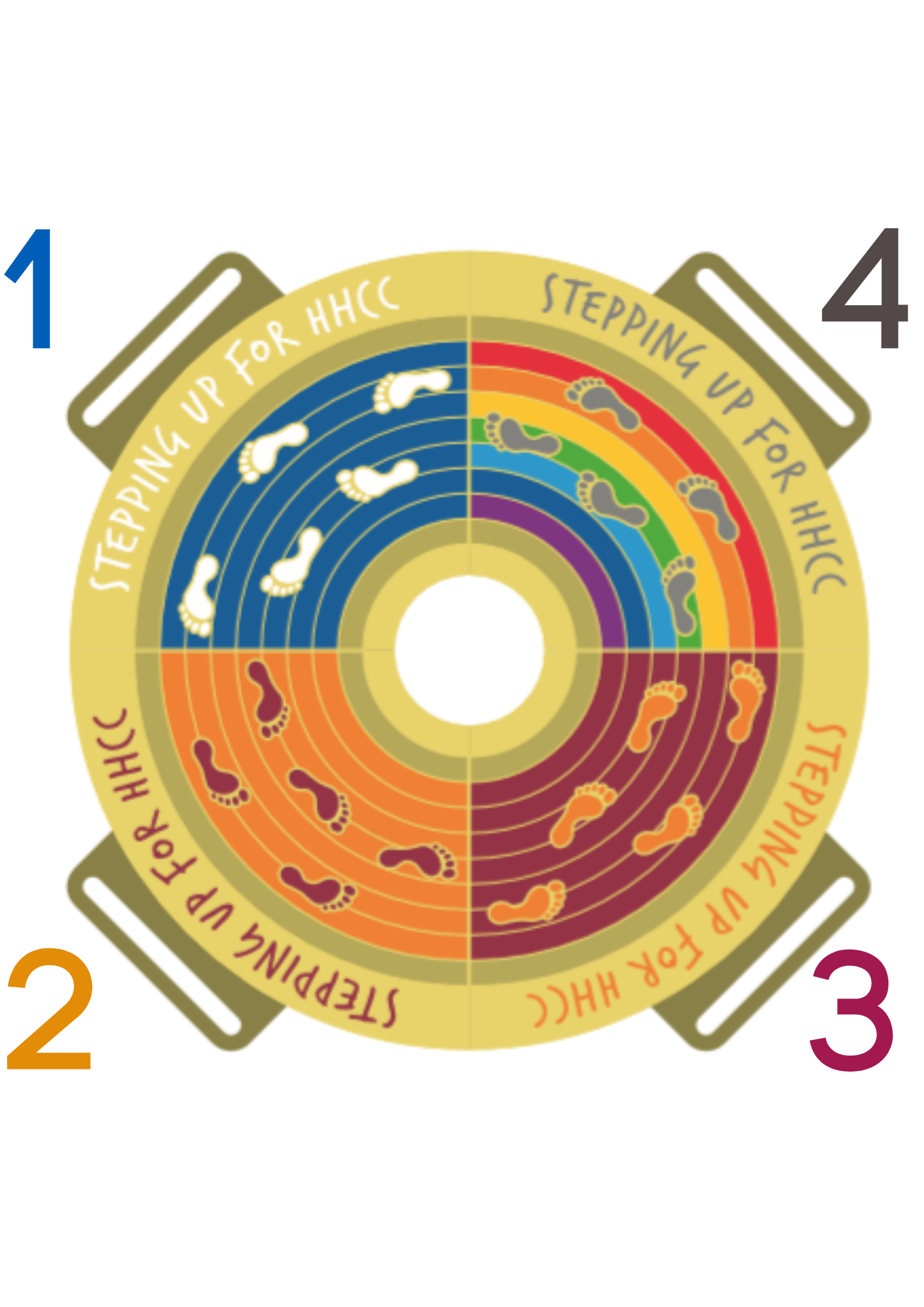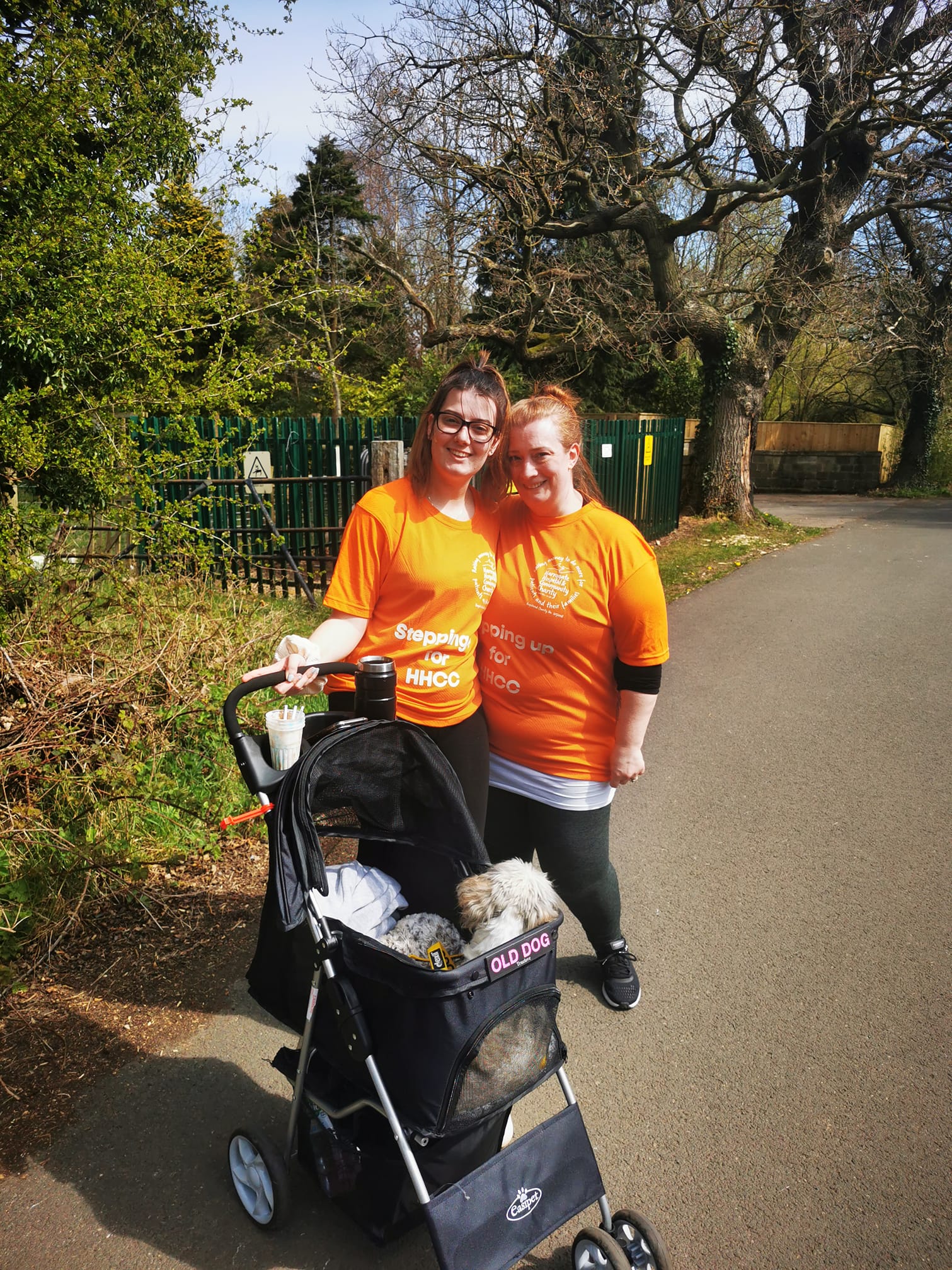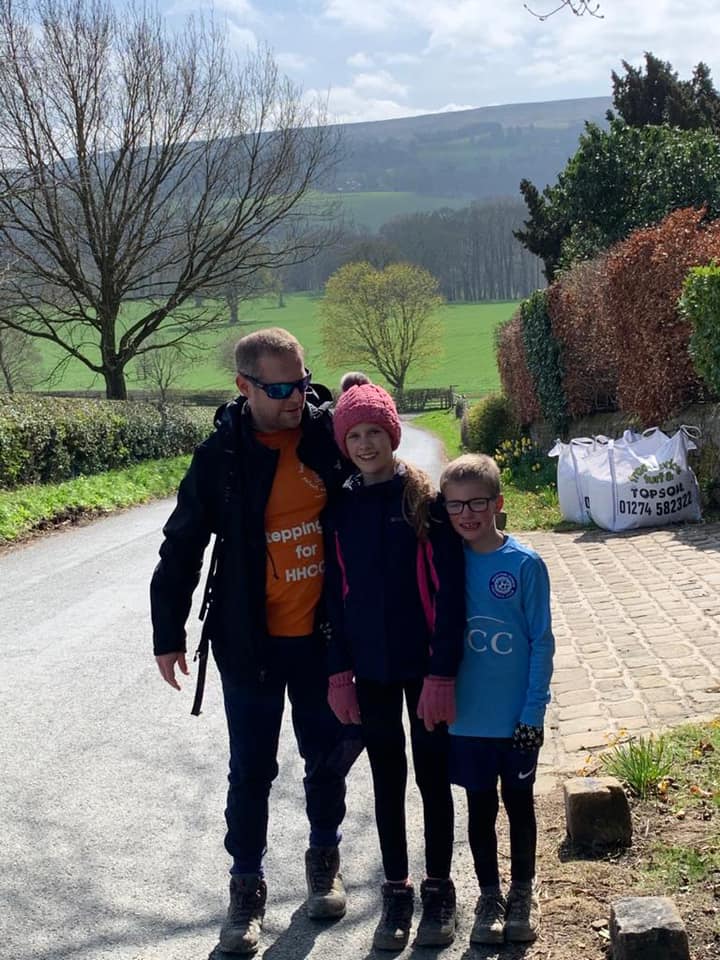 181,662.6/2,573,066 kilometres
The HHCC and Volunteer Team are continuing to showcase the wonderful work of our Harrogate and District NHS Foundation Trust (HDFT) and Harrogate Integrated Facilities (HIF) colleagues and celebrate their success of #TeamHDFT.
We stepped across the HDFT footprint this Spring.  Why not join us for our second Stepping up for HHCC Challenge this Summer – 'Can you go the distance?' which is taking place 1 July – 30 September 2021.
As an organisation, we serve a population of 2,573,066 in our Hospital based Services and for Children, Young People, Adults and Families across our Community Services footprint.
We are challenging our Stepping up for HHCC community to collectively cover this distance in Kilometres this summer.
You can add to this epic target through cycling, walking, jogging, running, swimming, horse riding or any other physical activity covering this distance by signing up for £20.
You can sign up to 1,2,3 months – it's up to you and take on your challenge anytime between 1 July – 30 September 2021! 
What's included:
Stepping up for HHCC T-shirt (if you haven't already got one!)
Bespoke Medal
Top tips on how to fundraise
Exclusive virtual community support groups, Stepping up for HHCC closed Facebook Group and Strava Group
Why you should join our challenge:
Health & Wellbeing benefits – boost your fitness and emotional wellbeing
Support your local NHS – the NHS has never been more needed, here is a safe and fun way to raise money
Increase your knowledge and awareness of HDFT and the population who have access to our services as an organisation and see if we can collectively match that number in kilometres
You may also wish to fundraise for this exciting event via our fundraising platform. We have fundraising guidance which will be shared with you with hints and tips to get your friends, colleagues and family involved in your step challenge.
Step up for HHCC and support your local NHS!
Rules
Responsible for tracking your own steps/miles/km covered to hit your target
Adhere by social distancing and government guidelines
Encourage you friends, family and colleagues to get involved!
You don't have to fundraise in addition to your signup fee but we would love for you to get involved and help us raise more money for HHCC to make life changing differences
Have FUN!
Sign Up Now by completing our booking form below
Teams
Why not sign up with colleagues, friends or family and form a Team.  Being part of a Team is a great way to keep motivated and have a little healthy rivalry.  Why not see who can complete the most kilometres, who can fundraise the most or meet for socially distanced walks, bike rides or climbs.
Each Team signed up will be entered into our Prize Draw!  
Teams can be of up to 6 people.  Each Team member will need to sign up individually below.  To form a Team please email: hdft.hhcc@nhs.net.
Your Medal
'Can you go the distance?' is the second of four epic Stepping up for HHCC challenges over 2021/2022.
With our stepping challenge you will receive medal 2 of our Stepping up for HHCC bespoke medal upon completion.
Each medal is bespoke to each challenge, whether you complete one, two, three or all four challenges. Each individual medal is a great way to commemorate your achievement in supporting your local NHS.
If this challenge not for you?
If this challenge is not for you, but you would still like to get involved – then why not donate and sponsor our Steppers?  See below on how to donate.
If you have any questions, please get in touch –
Harrogate Hospital & Community Charity
01423 557408
hdft.hhcc@nhs.net
Hear from our Steppers on why you should sign up now:
"I get out of breath pretty swiftly, but the Stepping Up for HHCC challenge caught my attention and I thought that if I signed up, it might be the kick in the butt I need to get moving.  Prior to the challenge, I was managing around 1,000 steps most days, but as of today, I'm averaging 2,776 steps a day! Don't get me wrong, my knees make strange creaking noises when I bend, but I'm sticking at it. I may not win any awards and definitely won't be running anywhere any time soon, but for me it's still a winning situation!" Bev
"What is brilliant about this challenge is it's inclusive, no special equipment is required but a pair of comfy shoes. It can be completed anywhere, from the car to the office, round the house, a dog walk, a socially distanced walk with a friend. Any one of any ability is able to join in." Caroline 
"I began the Stepping up for HHCC challenge, exactly one month ago after a phone call from a friend, who persuaded me to join one of her teams. During the first week of the challenge, I was in isolation and unable to leave the house for the first five days. I honestly thought it would be impossible to get anywhere near 10,000 steps. However, I was quickly included into a 'WhatsApp' group and sent links to videos, that brightened up my lonely days! I began by doing the 2,000 steps videos and quickly upped it to the 10,000 challenges. The videos turn walking into a simple step routine and provide a focus throughout. Although one hour walking in the house initially appeared a little boring and slightly daunting, it actually passed very quickly and kept me motivated. Feeling quite impressed with my initial housebound results, I was keen to see what I would be able to achieve upon returning to work." Jill
"I joined the steps challenge after being persuaded by my mam who works for HDFT in Sunderland.  Sunderland are now putting together their 6th team and I agreed to join it.  I was diagnosed with Severe Aplastic Anaemia last year and spent a lot of time in the Great North Children's Hospital in the RVI, as an in-patient and in clinic. I have been shielding since last March due to COVID.  Being able to walk the dog with my parents has been such an important part of my day. I am averaging between 10,000-15,000 steps a day." Abbie 
"My walking has now improved greatly from not being able to walk after 7 miles to now comfortably walking 11 miles. I love being part of a team and all the girls encourage one another." Claire
Step up for HHCC and support your local NHS!