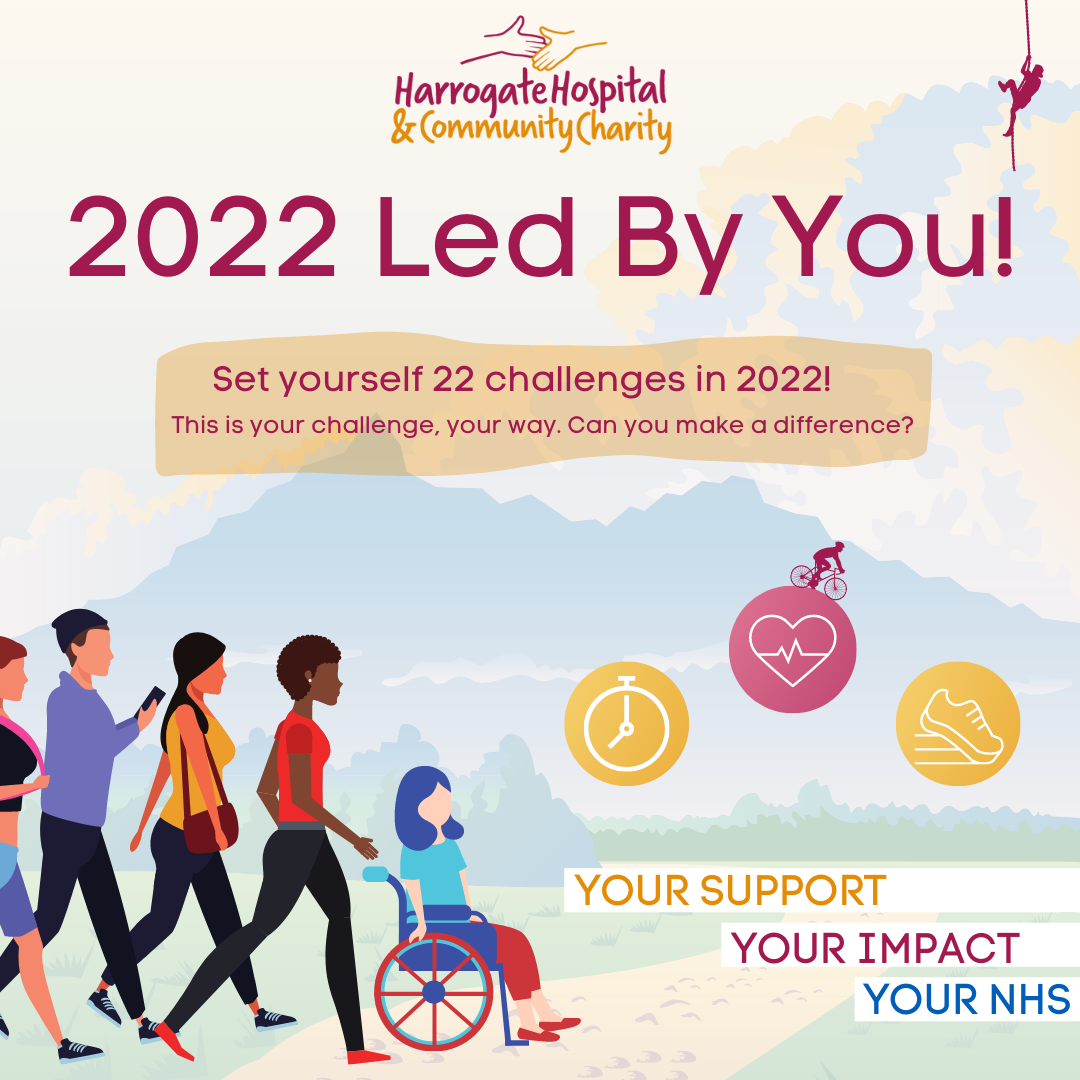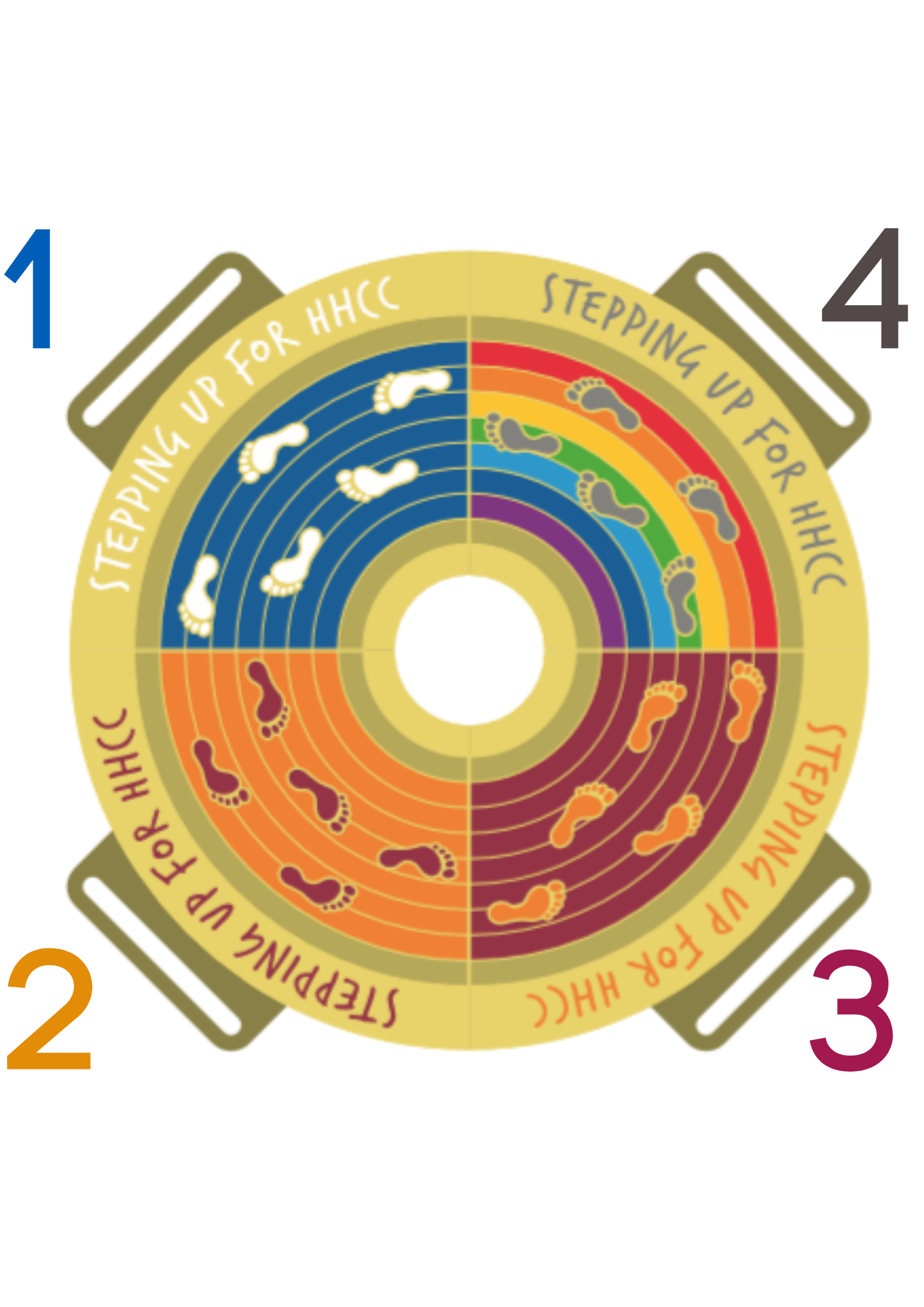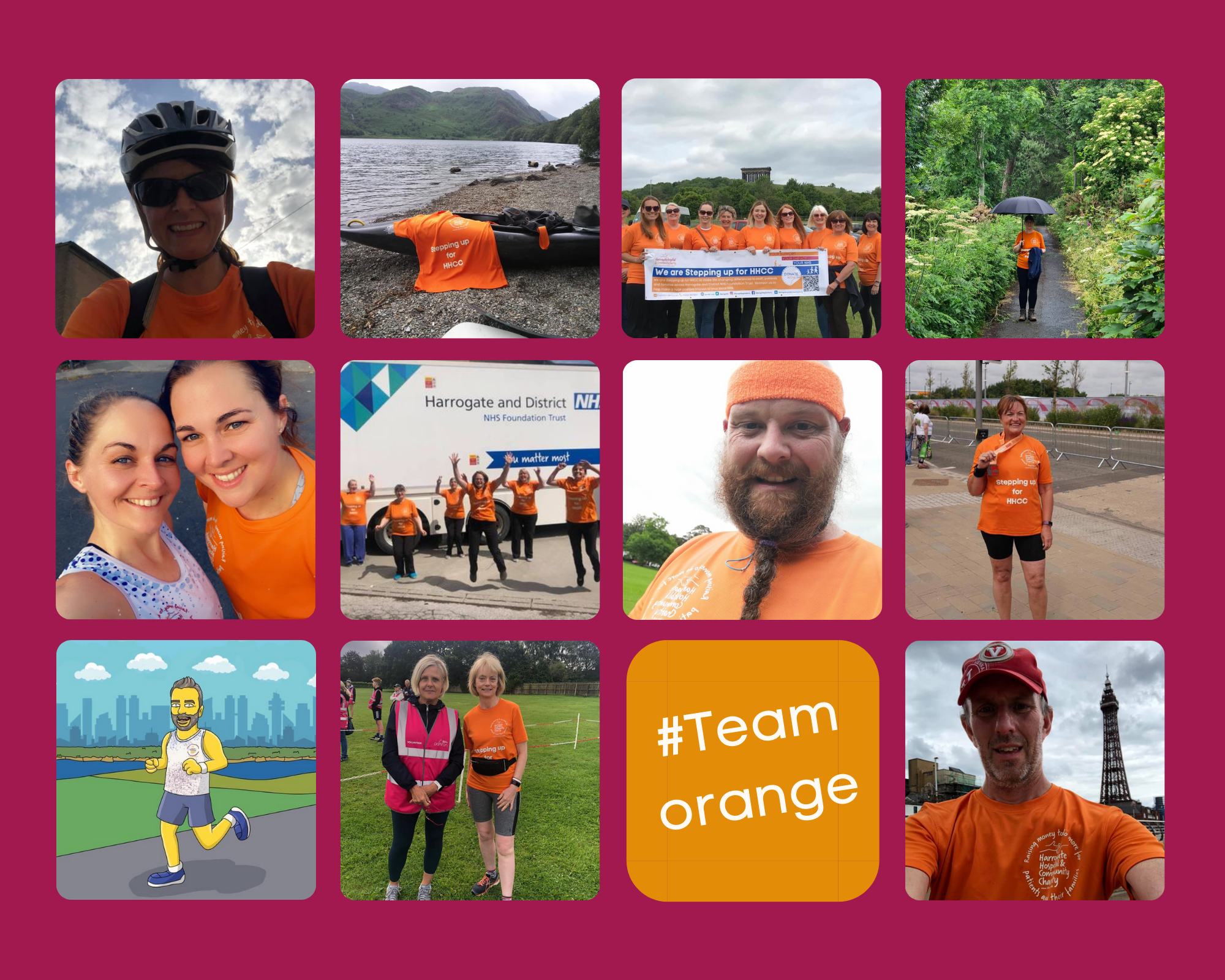 The Harrogate Hospital & Community Charity (HHCC) and Volunteer Team are very excited to announce that the latest stage of the Stepping up for HHCC challenge will be led by you.  We want to know what your fundraising plans are whilst keeping active in 2022.
Now introducing Stepping up for HHCC – '2022 Led by You'.  We want you to take on 22 challenges in 2022 and receive your Stepping up for HHCC medal.
Design your 22 challenges over the course of 2022 by linking in with upcoming HHCC events such as our Summer Extravaganza featuring 'It's a Knock Out' or you could take on the 'Total Warrior' challenge in June.  Alternatively, you can speak with the Team to develop your own 22 active challenges.  You could set your own personal challenge of 'Stepping' 10,000 steps a day as well as taking on a C25K challenge in the process.  No matter how big or small your challenge is we want you to join in with '2022 Led by You', increasing your fitness levels as well as supporting your local NHS.
You may also wish to tap into our fundraising platform for this exciting event.  We have fundraising guidance which will be shared with you highlighting hints and tips on how to get your friends, colleagues and family involved in your 22 challenges.
For a donation of £20, you will receive a bespoke medal, a Stepping up for HHCC T-Shirt (if you do not already have one), access to an exclusive virtual support group and tips on how to fundraise.
Get involved
Sign up for a donation of £20
Adhere to social distancing and government guidelines
Encourage your friends, family and colleagues to get involved!
Have FUN!
Our Support to you
Celebrate your success with a 'Stepping up' medal, we have four in total to collect!
We will talk over ideas to help your concept come to life
Provide you with expert fundraising guidance
Take on your challenge over the course of 2022, get your friends and family involved in activities such as cycle across Yorkshire, climb the Three Peaks, swim the equivalent of the English Channel or any other exercise all whilst Stepping up for HHCC.  On completion of your epic challenges, you will receive your bespoke medal to commemorate your achievements.
All the money you raise will benefit patients, staff and families across the HDFT footprint.  These vital funds enable HHCC to provide specialist equipment, training and services, going above and beyond the provision of the NHS.
Where will you take the Stepping up for HHCC challenge to next?
If you have any questions, please get in touch
Speak to the HHCC Team today and lead us in supporting your Stepping up journey by emailing hdft.hhcc@nhs.net or calling us on 01423 557408
Sign Up Now by completing the booking form below
Step up for HHCC and support your local NHS!