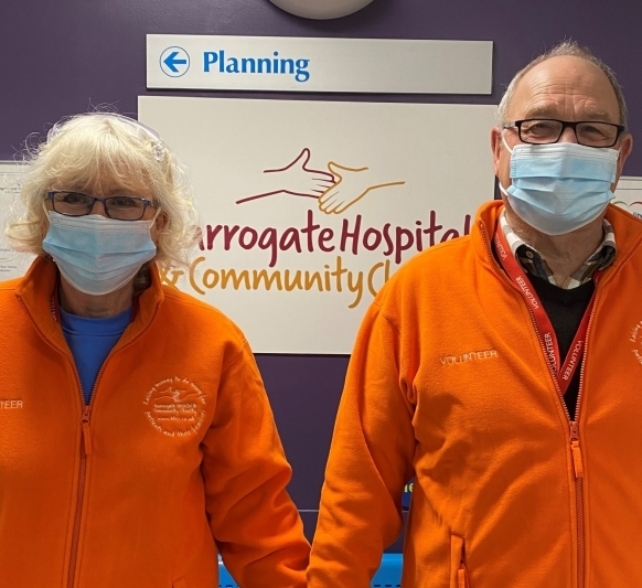 0.00% Raised
£0.00 donated of £1,000.00 goal
0 Donors
17 Days Left
We are really excited to be taking part in Volunteers Week 2022! This annual event takes place 1-7 June 2022 and is a wonderful chance to celebrate all that is good about volunteering and the amazing difference that our volunteers make day-in, day-out to support our local NHS.
You too can join in with our volunteers in making a difference by giving a donation to help us mark this very special week. All the money raised will be used to make a huge difference in our Hospitals and wider Community by helping to enhance the environment and experience of our staff, patients and their families.
Could you for example… sponsor a volunteer who is taking part in our Stepathon? Yes, our volunteers are Stepping Up once again this year to support Harrogate Hospital & Community Charity (HHCC) – Becca, Dan, Georgia, Sammy, Simon, Robyn and Yvonne – are beyond excited to be taking on this amazing challenge raising money for HHCC with our volunteers.
We are also welcoming people who are not registered as volunteers for Harrogate and District NHS foundation Trust (HDFT) and who would like to join in the Stepathon to sign up for a donation of £15.00.
The Stepathon takes place on Tuesday 7 June 2022 and rounds off this special week with its 12 hour walking challenge raising vital funds for HHCC. The HHCC and Volunteer Team will walk with volunteers and participants around the perimeter of Harrogate District Hospital as many times as they can between 8am – 8pm. And Dan, Sammy and Yvonne are aiming to cover 40 miles individually throughout the day – to smash last year's individual achievement of 36 miles!
If you would like to take part in our Stepathon please click here!
Thank you so much for supporting the amazing difference that our volunteers make to support our local NHS – please give what you can to make a difference and help us mark this special week!