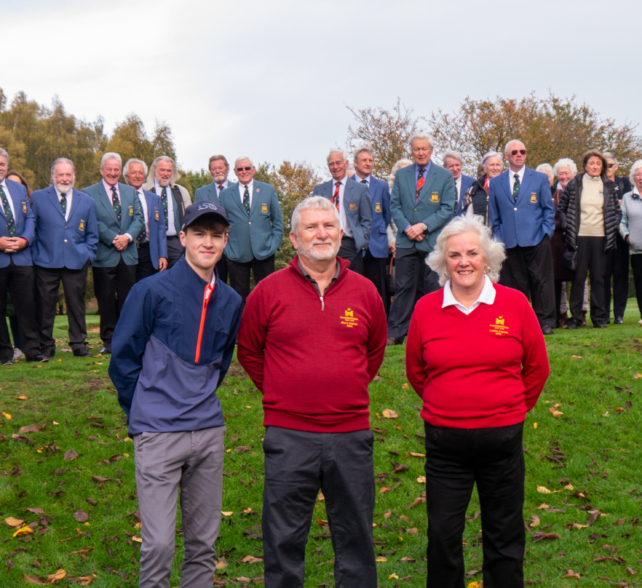 Total Raised:£1,520.00

With Gift Aid:£1,880.00
30 Donors
The Captains at Knaresborough Golf Club, Di and Tom, are pleased to announce their support for Harrogate Hospital & Community Charity as the club's Charity for 2023.
Members of the club have a long history of getting involved in the community and raising money for local Charities, and many of them and their families have had cause to use and appreciate the NHS in recent times.
Knaresborough's parkland golf course is laid out over beautiful, gently undulating countryside. It features stunning scenery across Nidderdale and views of Knaresborough, many mature trees, and beautifully tended fairways and greens. The course offers a varied selection of golf holes, providing a genuine golfing challenge for all skill levels.
There has been significant and continued investment in the quality of the club. This includes refurbished bar and lounge, new halfway cabin, practice nets and extensive improvements to the course.
Knaresborough Golf Club welcomes visitors and new members with a variety of packages to suit all your requirements and budgets.  More information on what the club offers can be found on the website www.knaresboroughgolfclub.co.uk or via the office on 01423 862690.
The fundraising programme starts with the traditional "Drive-in" on 30 October 2022. Future events will include Captain's days, quiz nights, a family fun day and other exciting new ideas to be announced in due course.